The Jukin' Mamas, a mix of cultures and musical talents!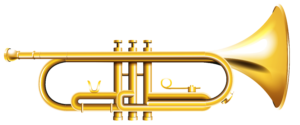 From 

toe tapping to foot stamping

, the urge 

to get up and dance is 

their signature

.

​

The Jukin' Mamas are eclectic, energetic, captivating, fun, full of surprises and professional. Double bass, trumpet, guitars, drums andharmonious vocal arrangements honor New Orleans' musical expression, from Mardi Gras to Dixieland, from blues to funk and scat, New Orleans and Southeast Louisiana are never more than a note away.
Les 

Jukin Mamas,

 un mélange de cultures et de 

talents musicaux 

! 

Leur musique propose des sons éclectiques. Leurs instruments et leur groove projettent un style vintage et multiculturel. Une musique dansante, surprenante, envoûtante, où l'improvisation trouve sa place. Contrebasse, trompette, guitares, batterie, sans jamais oublier l'ambiance « Mardi Gras »avec les décorations, les fameux colliers de couleurs, accessoires et habits foufous et déjantés, toujours avec classe, le mélange parfait pour rendre hommage à New Orleans, la ville tant adorée des Jukin'. Le duo harmonique des deux chanteuses ravissantes fait voyager…